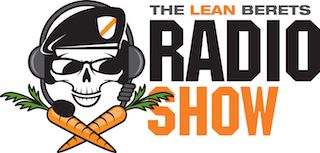 Linda Finley & BodyFatTest.Com
"Body Fat Testing for Optimal Health & Lean Mass"
Hydrostatic weighing specialist Linda Finley from BodyFatTest.Com has tested over 10,000 PEOPLE for body composition. Find out how her leanest people GET LEAN AND STAY LEAN--for optimal life-long health...what they eat, when they eat, and much more!
ACTION LINKS!
Listen to "Body Fat Testing & Lean Mass"

with Linda Finley

View "Lean Profile Summary" based on 10,000+ test population
Web: BodyFatTest.Com
YouTube: Hydrostatic Weighing Demonstration
E-Mail: linda@bodyfattest.com
Phone: 805.205.5356
Other References:
Cost: There are various plans available, but it generally cost about $49.00 to take the first test and get entered into their computer database. Any retesting after set up is about $35.00. I found the cost involved to be quite reasonable for the value derived from the data. I would highly recommend this service as an option to increase and optimize your overall health. --Ron Jones, MS, Corporate Wellcoach, Founder of The Lean Berets
Back to The Lean Berets Radio Show